The master craftsman of bicycles too chooses Area Grafica

Among our several and enthusiastic customers we also include Gianandrea Dominici, the Bicycle Man of Pavia, known for his craftsmanship in repairing and equipping bicycles, who commissioned us to decorate his vehicle in recent weeks.
Ligurian by origin, but for over 15 years resident in Lombardy, he remembered the excellent advertising results that 30 years ago his father had obtained thanks to the decoration of his van, which was still carried out by hand at that time. Mindful of that episode, a short time ago he noticed our decoration on a vehicle passing by and very discreetly, like an investigator, he photographed the sticker with our contact details, to call us and ask us for a price quotation.
Here in his words the enthusiasm for our work: "The guys from Area Grafica were fantastic. In a short time they made the draft and the definitives: a graphic of impact, which I liked immediately.
Then, in just one day, they completed the work: I took my van to Cerano in the morning to have the decoration done, I rode back to Pavia on my bike and the next day I left on my two wheels to go and get my brand-new van back... For people like me, who love cycling, it was fantastic to pedal for 55 km at 7 a.m. in the middle of our rice and sunflower fields, what a sight! Now I am very satisfied with the work and also to have met them: I found a very professional environment, but at the same time extremely helpful. For example, when the work was just finished, I noticed a misunderstanding and I had to make them change the name of my email: they fixed it for me in a flash! A perfect execution, realized in a very fast time. I have already received many compliments from friends who have seen my new van and I will certainly recommend to rely on Area Grafica to those who will ask me for an opinion. Not to mention that also their big dog is very nice!".
After all, Gianandrea is a very active person and full of initiatives. Just think that during the period of the lockdown caused by the Coronavirus pandemic, he created the personalized Giro d'Italia, cycling on the rollers for 21 days (on the terrace, at home or in the courtyard): 21 stages that reproduced the kilometers of the real cycling tour, with 250 people who followed him on Facebook.
An initiative that was told by various local newspapers and the Gazzetta dello Sport and also inspired Davide Cassani, the technical commissioner of the Italian National Road Cycling Team, who organized an identical Giro d'Italia on rollers with his professional athletes a few weeks later.
The experience of our cyclist will soon be told in a video made with his friends and in a book written by his mother and has also had an important supportive effect: for each kilometer covered virtually on the rollers, a friend entrepreneur has calculated a small contribution, devolving a sum equal to 400 euros to the hospital San Matteo in Pavia.
Now that the health emergency seems less dramatic, with his vehicle completely renewed in the graphics, Gianandrea can finally return to his favourite activities and resume his tours: besides dedicating himself to the repair of city and common bicycles, his passion for racing bicycles leads him to cover on average about 6,000 km every year. With his friends he organizes excursions, of various difficulties but suitable for everyone, which he likes to call "cycle-eno-gastronomic", in which the pleasure of cycling is combined with the joy of drinking and eating well in company. We wait for him at his next trip, with the Area Grafica colours to accompany his splendid excursions.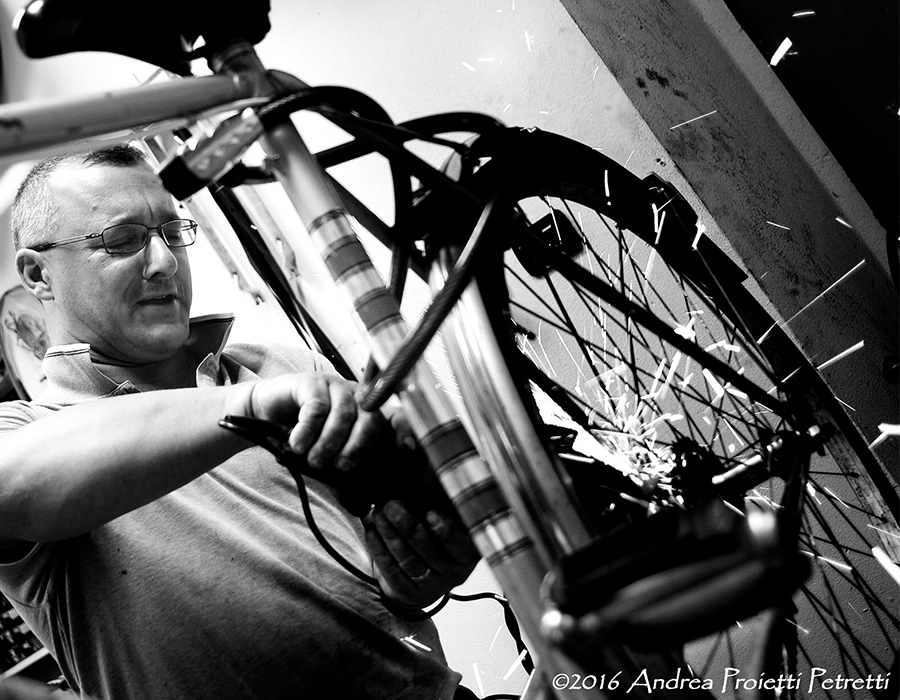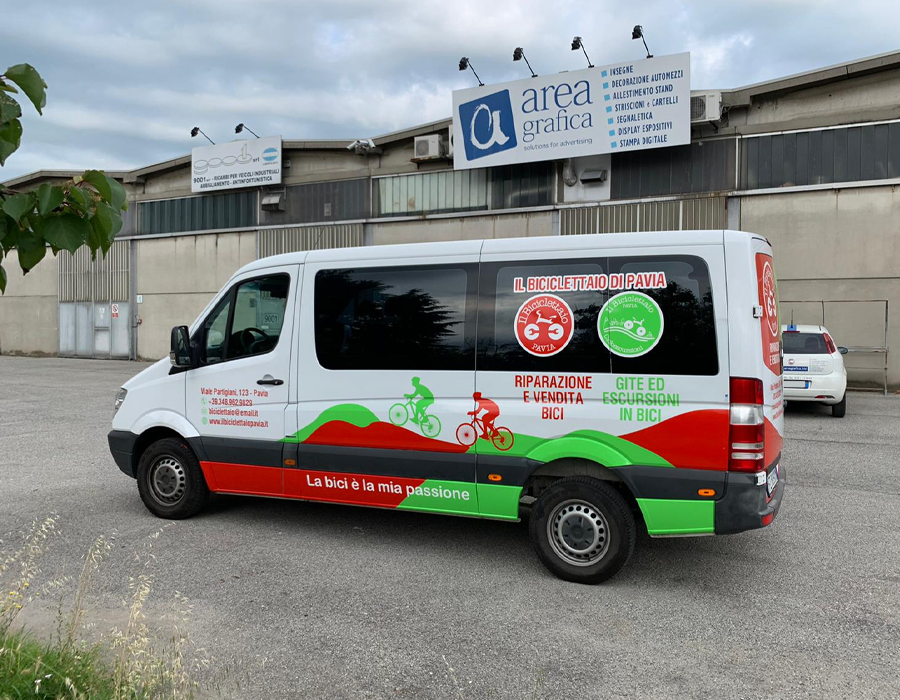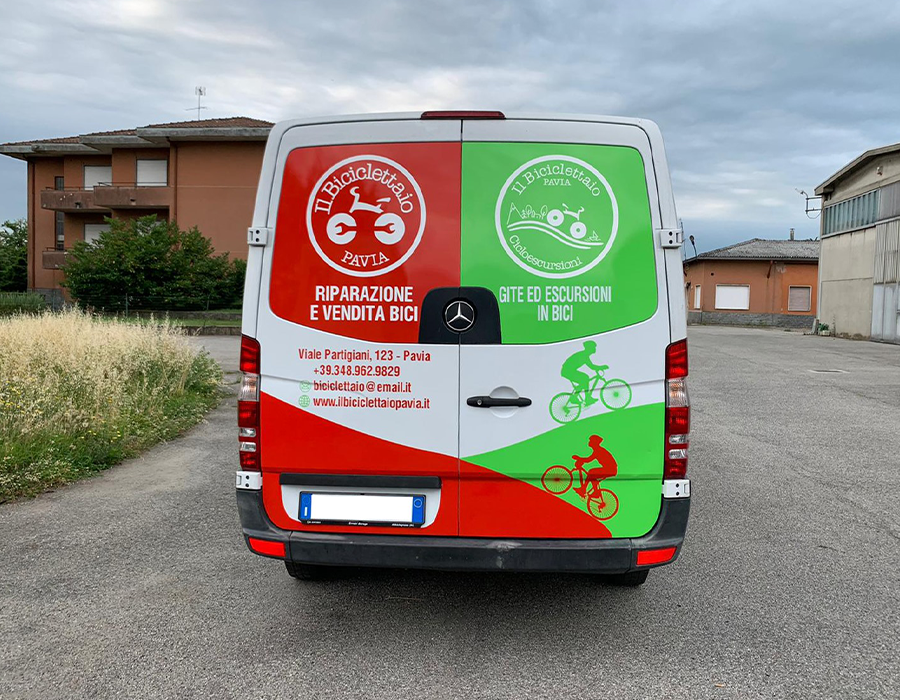 Tags: Vehicle decorations