Gozzano Calcio

Competition is in our DNA. For this reason we could not help taking the field, with our work and our sponsorship, alongside the Gozzano football team, that plays in the third-highest division in the Italian football league system: it is currently in the middle of the rankings, intent to reach for sure the minimum number of points required to avoid relegation.
The collaboration with the Gozzano team started already in 2018, with the creation of its sponsors' banners, when the team was still playing in the stadium of Vercelli. This year, following the movement to its town, we created the backdrop and we mounted it in its press room; we also made its stadium passes. Since our customers' satisfaction always comes first, let's hear from its own words what does Gozzano team think of us…
«Area Grafica are always very fast and timely – says Stefano Rea, marketing and team manager of Gozzano's first team –They are also constantly very well organised in their working method. For example, this year we showed to Area Grafica our ideas about the images we wanted to use for the backdrop (decided together with our graphic designer, the press officer and our director); then they got immediately to work, studying the project on the spot; in a very short time and with excellent results, they completed the construction, to our great satisfaction both for their speed of execution and for their high quality works. In addition to their achievements, Area Grafica also support us as a sponsor: for example, they contributed to the 100-meter LED light that we display on the field during the matches, that shows their brand. We are also proud that Area Grafica choose to sponsor us despite being from Cerano: this shows that they entirely embraced our small project, bound to last over time even if we play in the third division of professional Italian footballers, and their concrete help will make our dream come true. Thanks to their efficiency and professionalism, which year after year become stronger, we hope to continue for a long time this collaboration, which gives so much enthusiasm to all of us. Among the future projects there is also a tunnel for the teams entrance into the field, which we intend to assign to Area Grafica ».
So we return this enthusiasm and we also take the field: come on Gozzano!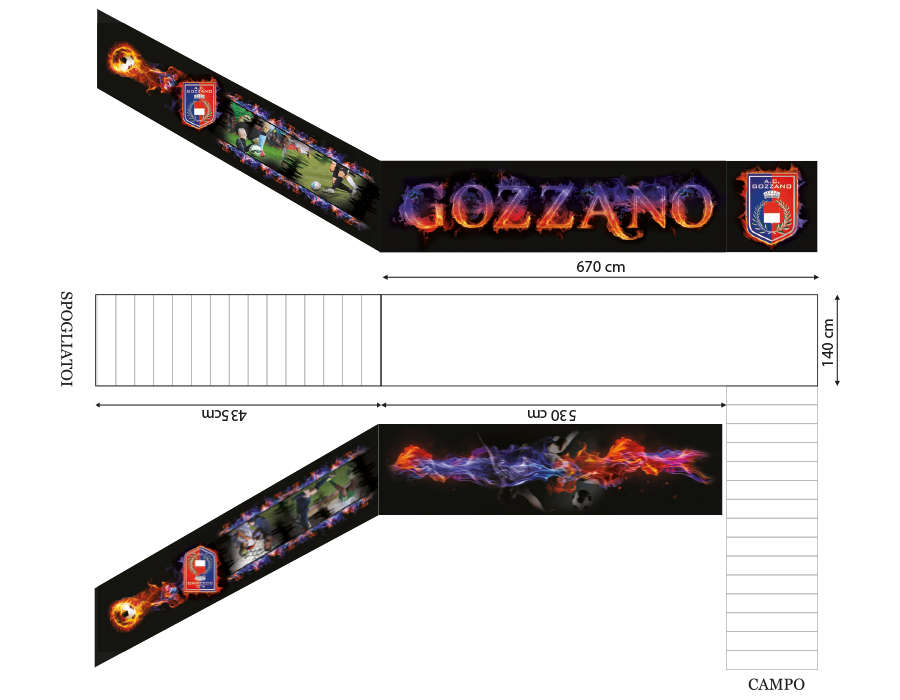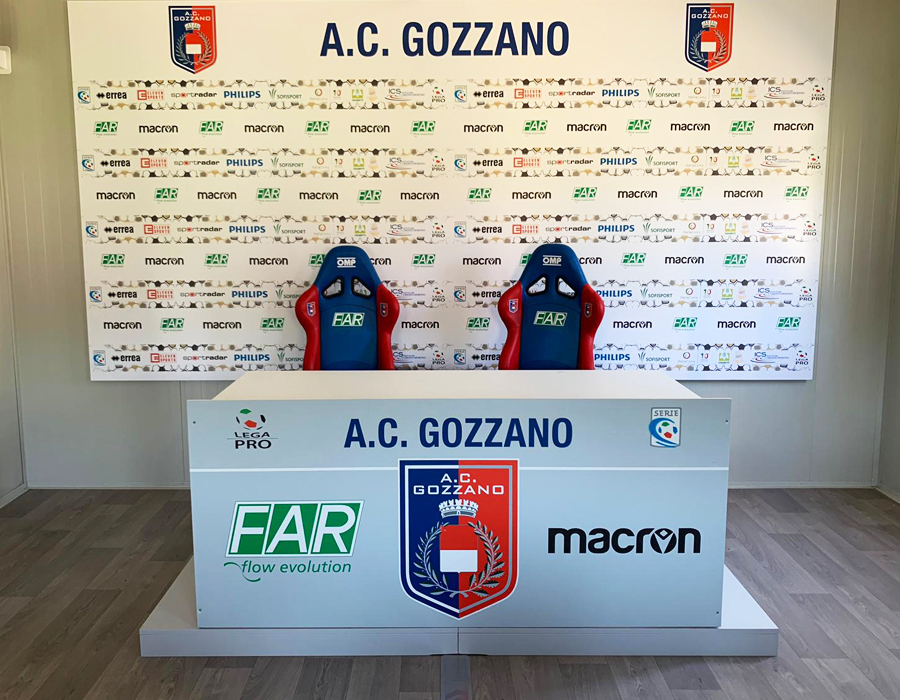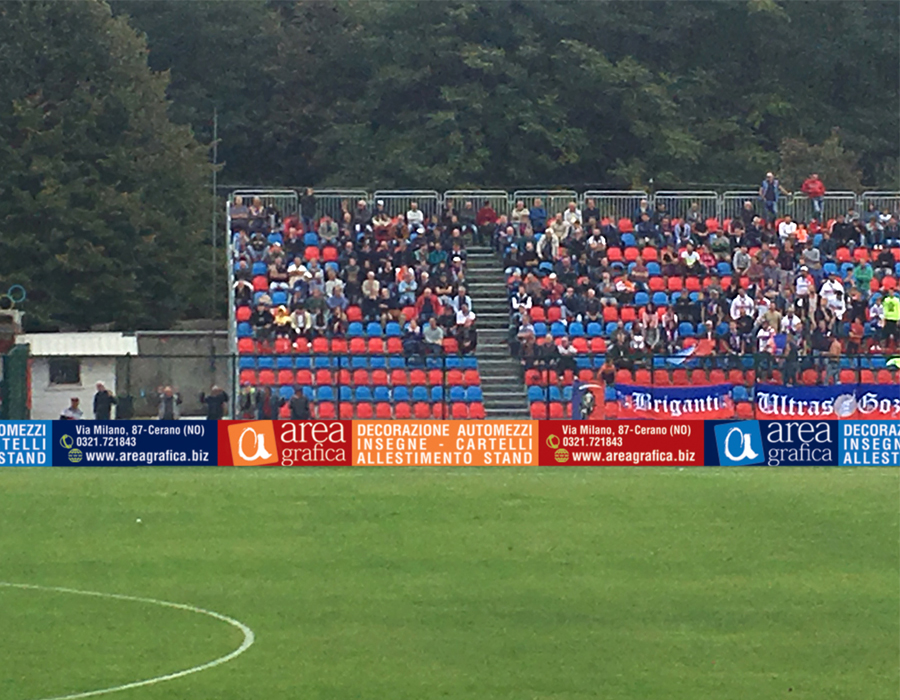 Tags: Advertising graphics and digital printing, Signage and banners