Edilnol

We are committed to fulfill all our customers' needs, building very complex structures while at the same time ensuring that all the procedures required by the current regulations are respected. This creates a safer working environment and ensures our clients against possible fines.
Our mission statement is to achieve the best for our customers, dealing globally in all their needs and protecting them from all kinds of risk. This reliable and exhaustive approach allowed us over the years, together with the quality of our activities, to strengthen our relationship with all the customers who request our services.
Thanks to our widespread organization we won our customers' trust, for example setting up the new Edilnol banner in Vigliano Biellese at the Edilfesta in May 2019: an acrobatic performance, carried out by an aerial platform, which allowed us to cover the previous logo and overlap the new one in complete safety. A complex job, performed without risks: this is the added value that we are proud to provide to our loyal customers. We often thwart an unfair competition that unfortunately tends to keep lower prices, ensuring neither adequate quality nor the required security. We care instead about workers protection, taking action in compliance with the rules, to avoid any risk to our customers: a priceless safety.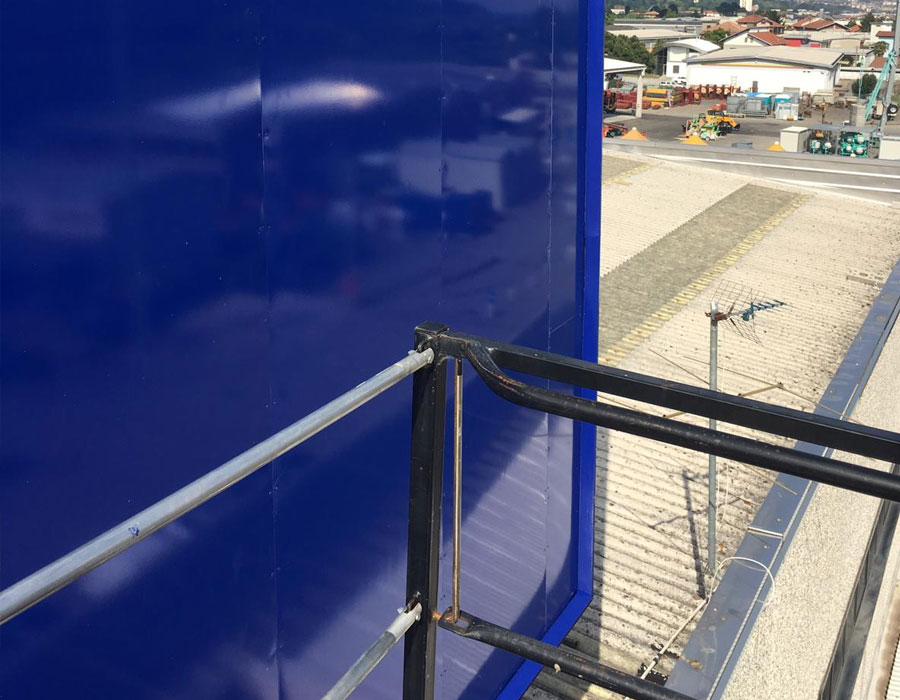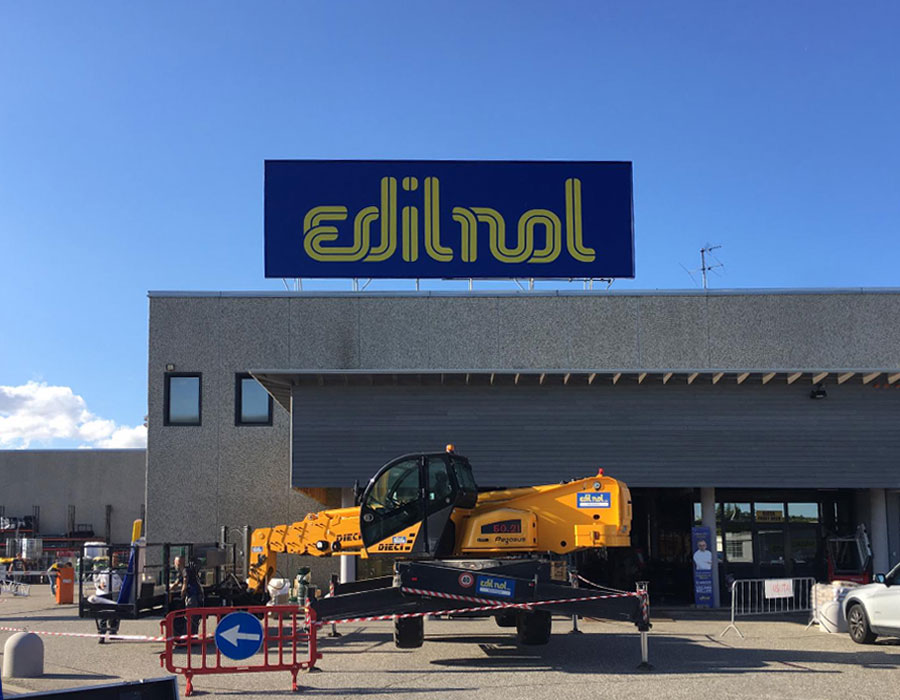 Tags: Modular signposting and plates, Advertising graphics and digital printing